Announcement of "Segítők Innovatív Közössége"
02. July 2014.
Social engagement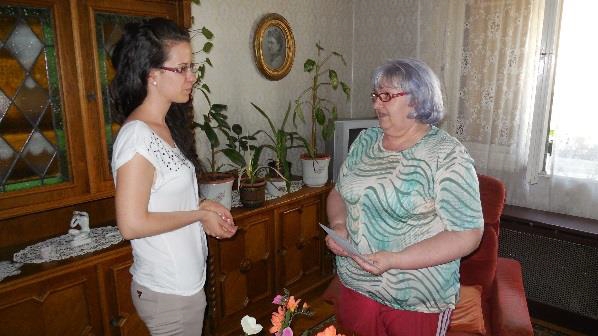 With the offering of The Felföldi Confectionary Ltd., the Segítők Innovatív Közössége Közhasznú Közössége Egyesület did hand over a donation of great value to István Soltész. The donation was received by the mother of István.
The 37 years old man was diagnosed with cancroid 3 years ago. His condition deteriorated rapidly, and his life would be extremely difficult without the special medications, painkillers. István is reluctant to leave his home, he prefers to avoid conversations about his illness, and he can only rely upon his mother. Initially, the family was able to pay the treatments, but as István's father passed away, the situation changed. Currently, they are unable to pay for the medications on a regular basis - so without the help of volunteers, István's conditions is unlikely to improve,

István's mother talked about her son proudly, showed his childhood photos, and told that István served his country as a soldier. For her, it is hard to grasp that István is ill, and does everything in order to help him. She seeks out different foundations, associations, entrepreneurs, asking for aid.

Any help, regardless of the value of the donations, would create the chance to continue the medication treatment. The biggest dream of István is to work again and to have a life without the continuous pain. The cancer is not metastatic so far, but István's mother cannot continue to finance his son's healing on her own. We would be grateful to receive offers like József Felföldi's, which contributes to the recovery of István.