Family Day at Talentum
24. May 2017.
Social engagement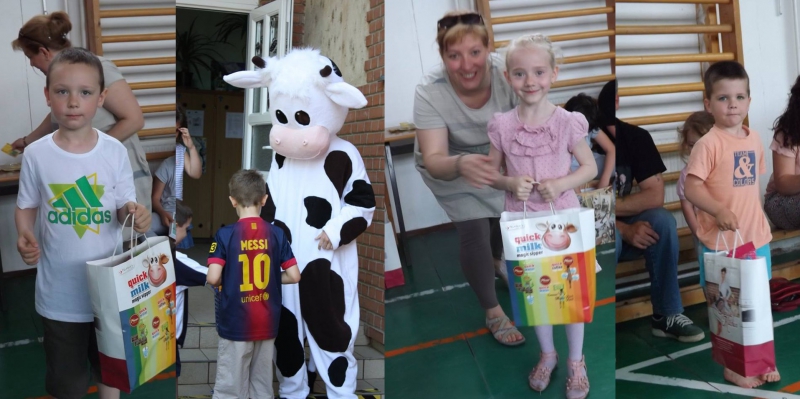 On 20th May, Talentum Baptist Elementary School held a family day in Debrecen. The following kind words were written by Erika Czirják, Headmistress of the school.
With the mediation and help of Melissza Engi, a kind employee of the Felföldi, our family day event – held on 20th May – received a great value support from the Felföldi Confectionery Ltd.
Hereby, I would like to take this opportunity of thanking Mr. Felföldi, for contributing the event's more successful execution. The mascot of the company had been extremely popular among the children who received the obtained sweets with outbursting enthusiasm; furthermore, the fortunate winners of the gift lottery were pleased to get their prizes, which were Felföldi product packages. Our guest of honour, Fanni Weisz was also surprised by a Classic Kitchen package which made her happy as well as her partner.
Please find some pictures of the happy participants attached.

With warm thanks and greetings,
Erika Czirják
Headmistress.