Felföldi Products on Movie Screens
24. September 2019.
Felfoldi news, Social engagement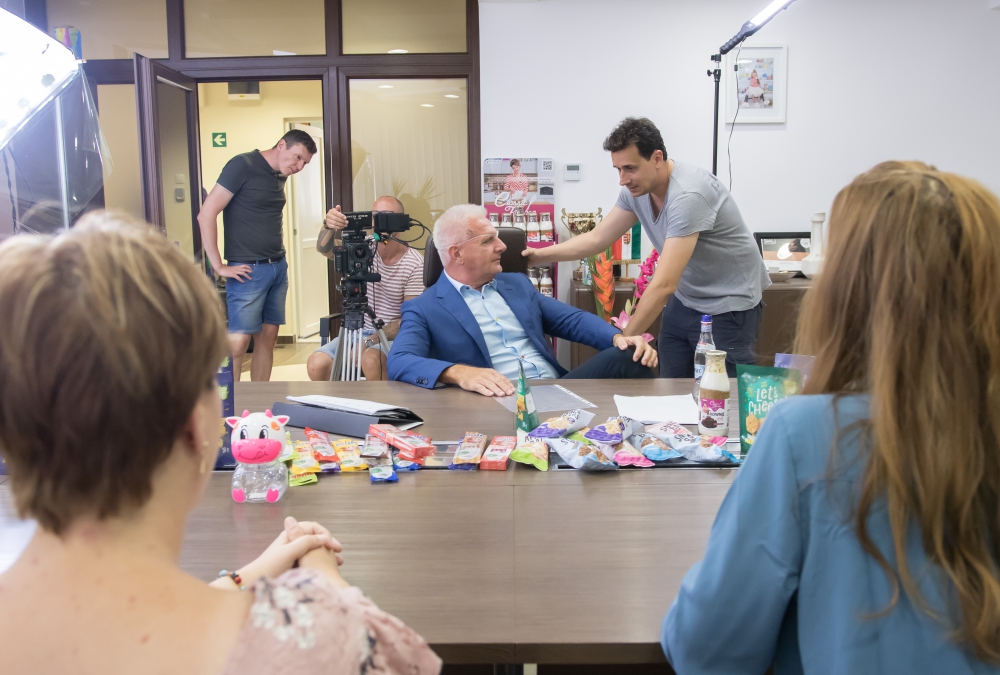 Joseph Felfoldi has recently taken part in the shooting of the Hungarian romantic movie called 'Tékasztorik 2."
The Hungarian-version of Bridget Jones Diary, 'Tékasztorik' debuted in February 2017 and it received a prestious role in the list of the most-viewed Hungarian film productions at that year. Viktória Bihari, the main actress and the film producer invited Joseph to present himself, his company and his products. The Candy Man sponsors the upcoming movie. The collaboration has worked so well. The movie-lovers can identify some of our beloved product on movie screens. Get ready for the 24th Februry 2020 premier.
Take a glimpse of the leaked scenes here: