ISM 2018, COLOGNE
09. February 2018.
Interesting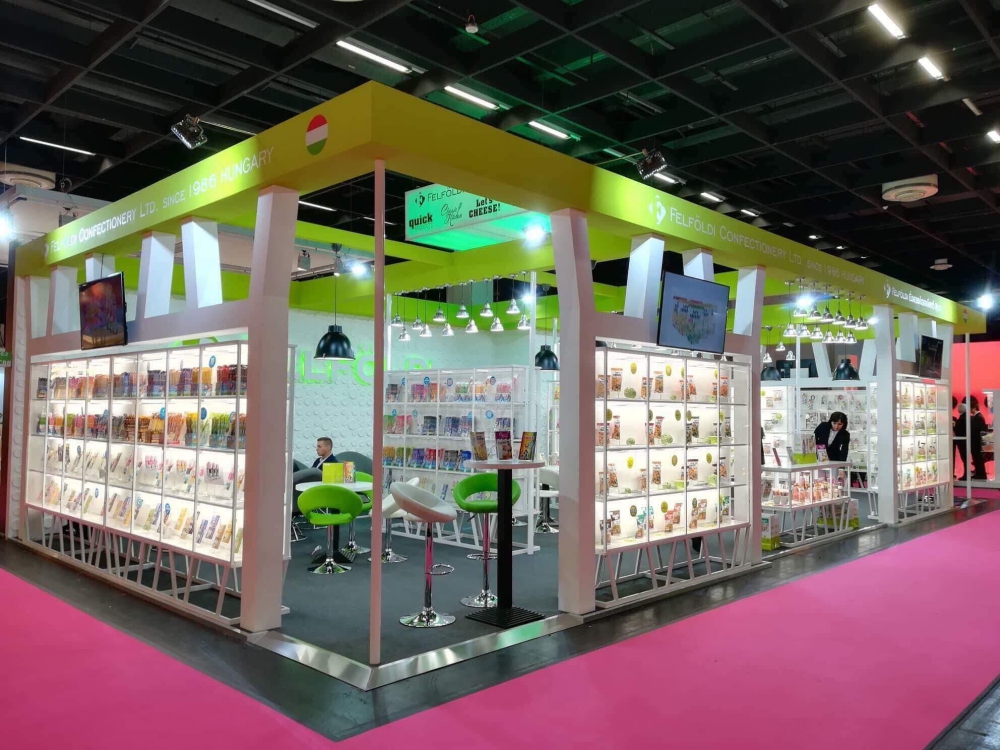 Great success again at ISM 2018 in Cologne. We had a very impressive stand at the exhibition with many visitors over the four days.
Our Team was welcoming from mornging till evening the large volume of visitors from all over the world during the days of the expo. The Felfoldi Company has presented all their products and also offered different kind of tastings to the audience. Besides the well known Quick Milk and Classic Kitchen products we have introduced our new product line: the Let's Cheese which is a pure, organic crispy, cheesy snack, available in six diferrent flavours. 60g Let's Cheese snack includes 30g protein! This is an ovenbaked cheese made from 92g fresh cheese.High in protein, calcium, selenium, so this is not just a delicious but also a healthy snack.
Our collegues have prepared fresh Classic Kitchen mufffins, brownies and cookies on the site, and offered tastings to the visitors. Many tasters gave us very positiv feedbacks regarding our products which made us very happy and proud.
Our team arrived home with many new experience after the show.