Job creation 2012.
04. September 2012.
Felfoldi news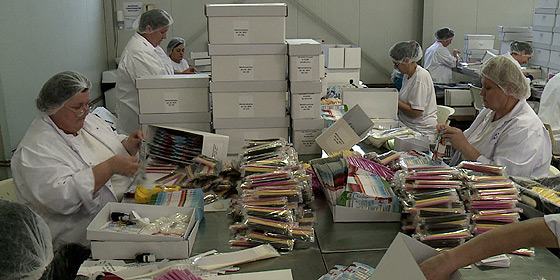 As the result of a support contact between The Felfoldi Confectionery Ltd. and the National Development Agency, as supporter advocacy of ÉARDA Észak-Alföld Regional Development Agency Nonprofit Limited Company, Felfoldi Confectionery Ltd. won 99 520 429 HUF help to develop the company's site.
The total cost of the project is 199 040 858 HUF, so the amount of the help is 50%. The implementation of the hall started on 4. September 2012, and according to the plan it will be completed by the end of 2012. Thanks to the investment, Felfoldi Confectionery Ltd. will be able to create new jobs. The service at the workplace can be modernized, such as the safe, hygienic storage of commodity and excipients. The evolve of an ideal logistics network will increase the quality of the production and operation system.

Felfoldi Confectionery Ltd. is a company managed and owned by only Hungarians. With the related enterprises the company-group grants the livelihood of about 180 employee. The number of manpower shows a really dynamic increase. In today's Hungarian economic environment it is a great achievement that a company with such a large demand of human workforce can stay stabile, and besides the retention of existing jobs is able to create new ones. The production technology is of a manufacturing nature and demands quite specific knowledge. The trainers of the employees are highly qualified experts, who can manage any professional challenges.

Continuous improvement and increased number of orders enable modernization, mechanization and automation of existing manufacturing methods.