NEWS: Fantastic Quick Milk Success this weekend in Debrecen
13. November 2017.
Social engagement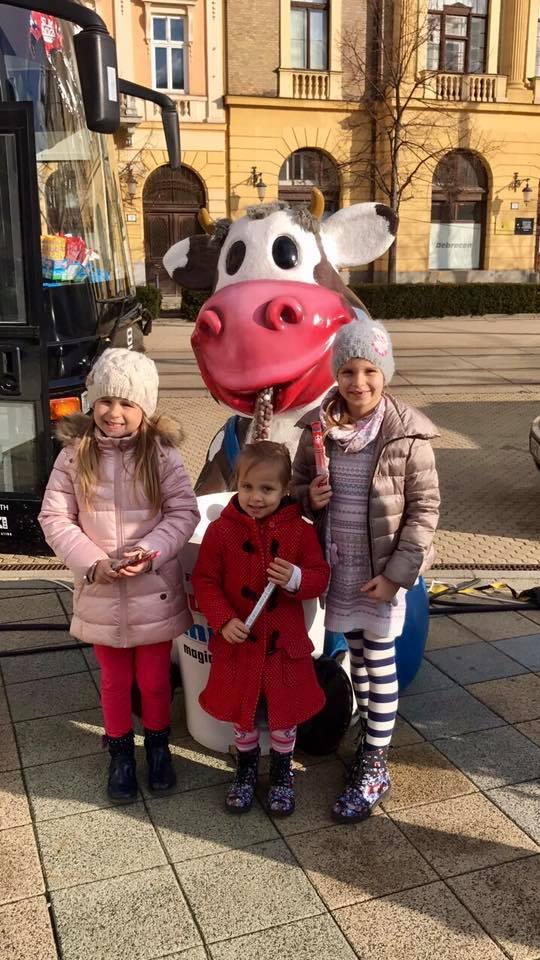 Dear Fans! We are deligted to give an update to you guys about the latest Quick Milk Event which has happened last weekend in Debrecen.(Nov 10-12 2017)
In a partnership on this event with Sled Dogs Norvegian Snowskates we had the pleasure to welcome our little fans and gift them with their favorite Quick Milk Magic Straws.
Each day of the weekend (including Friday) we had hundreds of visitors standing in the queue to try the Sled Dogs Snowskates and of course they had receiived their well deserved gift for their braveness.
Kobi the Quick Milk's funny Cow was very happy to take pictures with our happy little fans as you can see on the picture.
We would like to thank you to all the organizers and the leadership of Debrecen city for giving us the opportunity to take part on this event and also special thanks to Sled Dogs Snowskates for the great collaboration.
Hope to meet many of you again in the future.
Have a nice day Everyone!