Quick Water magic straw
15. March 2017.
Felfoldi news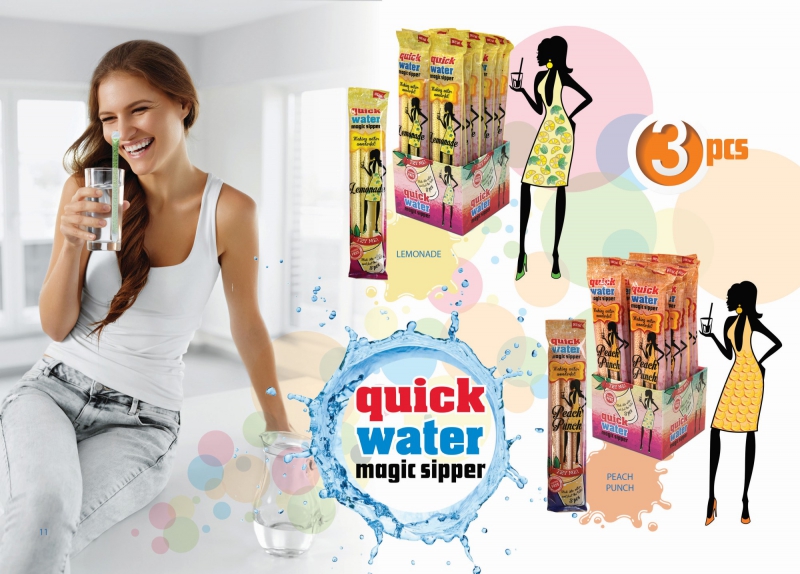 It is widely known that consuming a sufficient amount of liquid in undoubtedly significant for maintaining our health.
Then let's turn water into magnificient soft drinks in the twinkling of an eye!
The delicious and aromatic flavour make an everlasting experience and satisfaction for you through the pearls of the straw. The gluten-free, free on artifical colouring, new generations of tasty drinks will fascinate our children and simultenaously quench their thirst.
A great idea to be motivated to drink more! You will need a glass of water and a Quick Water magic straw.
Try the tropical, peach, mojito and lemon flavours!