The Felföldi Confectionary Ltd. has initiated a champion!
02. June 2014.
Felfoldi news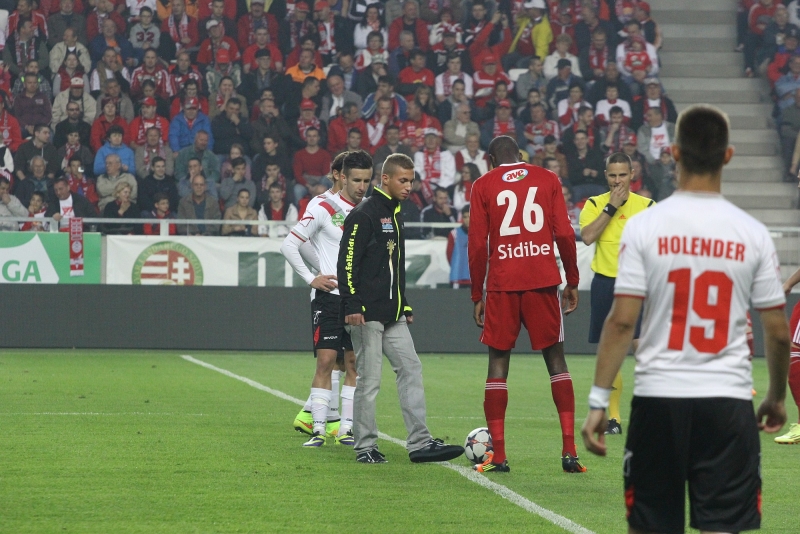 20.000 spectators stormed ont he night of 31st of May in Debrecen, in the Nagyerdei Stadium, when the DVSC -Debrecen's football team – ran out onto the pitch on the match against the Budapest "Honvéd" football team.

Before the championship closing match, 2 players – Adam Bódi, who had played his 100th match and Nenad Novakovics, who had been chosen as the best player of LOKI - had been given gift package by the Felföldi Confectionary Ltd. The kick-off of the match had been done by Roland Felföldi, on the behalf of the company.