When upstream supply delivers downstream values
27. August 2019.
Social engagement, Felfoldi news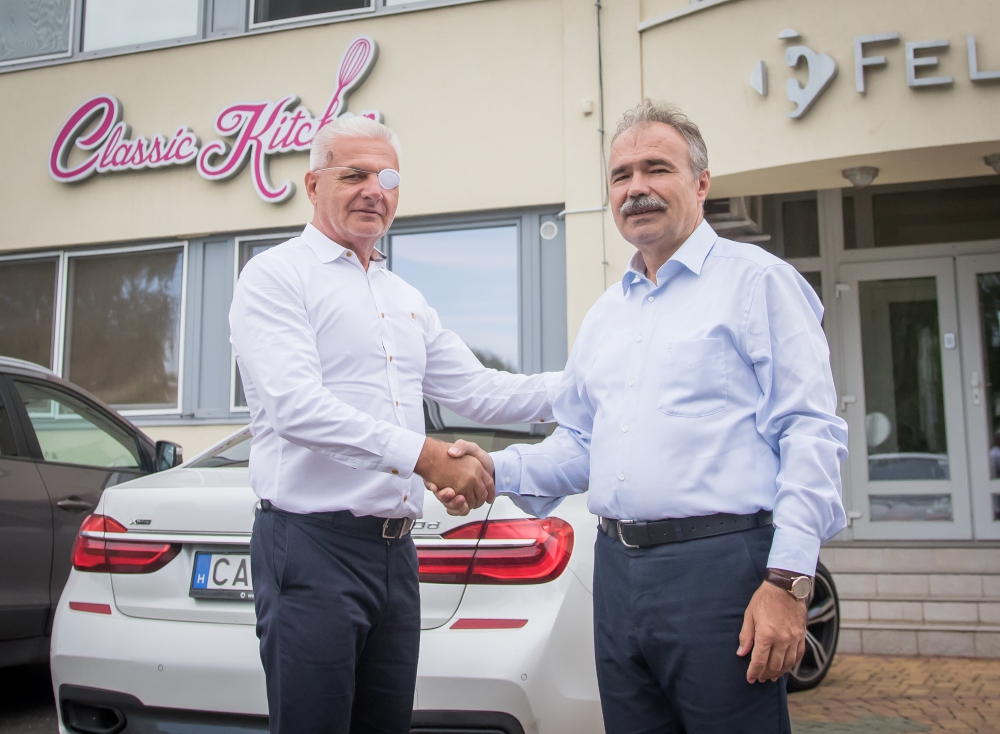 CEO Joseph Felföldi started his confectionery company from nothing, back when most Hungarian entrepreneurs simply packed up and emigrated west to greener pastures.
Now, 25 years later, his decision to stay local and hungarian-owned is paying dividends.
"For years, Hungarian talent went out of the country while western products flowed in." Mr Felföldi recalls. "Now it's starting to change. People here are starting to see the quality and value of Hungarian innovation and products again."
As a Hungarian-owned food company that employs 400 people and exports Hungarian products to over 40 countries around the world, Felföldi confectionery is a star performer – a model the Hungarian Agriculture Ministry is keen to replicate.
Dr István Nagy, Hungarian Minister of Agriculture, has confirmed the important role played by Felfoldi Confectionery Ltd in the context of the national food industry and the progress of the country towards its strategic goals.
In a meeting this week at the company, Dr Nagy and Mr Felföldi shared their thoughts about domestic food production and supply and how Felföldi Confectionery Ltd. can align its business plan with national strategy to support, develop and enhance domestic production.
Increasingly, this is also a winner with customers: For the domestic market, 'buying local' and supporting local farmers represent strong value-led marketing features. For the international market, shortening supply chains means a lower carbon footprint – another value-led marketing boon.
"As a Hungarian entrepreneur who chose to stay in Hungary through the tough times of the nineties, of course I value this and I want to support other local businessmen." Mr Felföldi says. "My parents were farmers themselves. I grew up on a farm. I understand and support local farmers. But it also makes good business sense for us because value-based marketing is absolutely crucial now …and we're pushing on an open door with this: Everybody wants it."
Over the next few years, Felföldi Confectionery plans to build on a stellar ten-year growth period with a strong focus on environment and health, with innovative products and ethical policies. Mr Felföldi acknowledges the challenges but is sanguine about the future:
"We aren't going to solve every problem all at once but my attitude is to always stay positive and creative and to start where you are …which is why we will be looking to buy local where we can!"